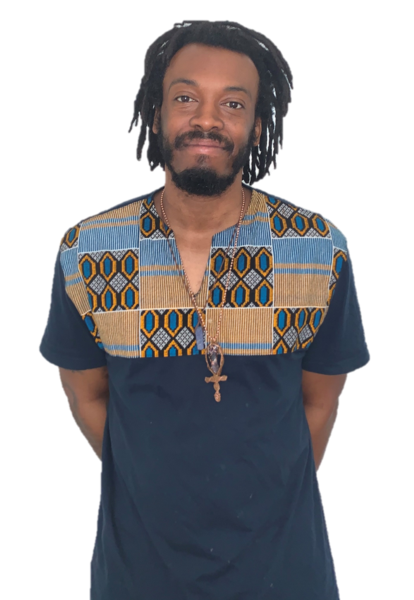 Therapist (Doctoral Student)
My name is Terrence D. Judd. I am a therapist with a master's degree and am completing my doctorate degree to earn my Ph.D. in psychology. As a child born and raised in North Carolina, I felt like something was missing. When I became involved in organized sports as a child, it changed my life. Sports empowered me and I recognized that sports are a powerful tool to engage other young people to get more involved in shaping our community. Those experiences inspired my passion for youth development projects.
Over the past ten years, I have gained experience working with a variety of issues recognized in Western psychology as anxiety, depression, dissociation, schizophrenia, substance abuse, borderline personality disorder, and bipolar disorder. However, I specialize in therapy for Black men, women, couples, and children in the treatment of anxiety disorders, depressive disorders, and dissociative disorders.

In 2020, I began receiving certificates of completion for training in African-centered therapy with BlackTherapyCentral.com. I later joined the staff at Onipa under the supervision of world-renowned psychologist Dr. Mawiyah Kambon.

With so much happening in the country and globally, I am thankful to be a part of the movement to help shift global Black mental health one person at a time. The African-centered culturally-rooted services we provide to individuals, couples, children, and families is changing our community and the world for the better.

In 2013, two years after earning my first degree, my wife and I married and moved to Surprise, Arizona, where I worked with members of underserved communities, primarily Black women living in Peoria, Arizona.
In 2014, my wife and I returned to the Triangle area in North Carolina to welcome our first child. We now have three children. Our relationship and our family inspire me daily.
I earned my master's degree in clinical psychology from Fielding Graduate University in Santa Barbara, CA. Now, I am currently a doctoral candidate as I train and grow as a healer and therapist.
My wife, my children, my community, and the youth are always on my mind as I pursue my academic achievements and professional goals of giving back to our people.
I have worked in school settings, both as a teacher and as a training psychologist conducting school observations and assessments. I received clinical training in community mental health in Durham, North Carolina at the AHB Center for Behavioral Health & Wellness located in Durham, NC. During my clinical training, I gained experience with treating severe mental illness (psychotic symptoms) at Cherry Hospital, a state psychiatric hospital located in Goldsboro, NC​.
As a researcher, I studied the effects of religion and spirituality on coping with posttraumatic stress. As a research assistant, we studied the use of archetypal imagery in healing. My current research focuses on the mental health and holistic well-being effects of altered states of consciousness.
Though much of my time is dedicated to research and finding new ways to work to improve the mental health conditions of members of the Black community, I still find time for self-care. When I am not researching, I am usually spending my time with family, meditating, playing basketball, or making candles and incense for meditation.
My wife and I are also currently working to build a non-profit organization geared towards bringing awareness to young Black children about the importance of farming, agriculture, and sustainable living. Our goal is to empower the Black youth by teaching valuable skills that further empower the Black community.
I am thankful that my experiences have allowed me to work with people of all ages. It is deeply rewarding to be able to offer individuals, couples, families, and children; safe; welcoming; and high-vibrational space for healing here at Onipa.
2020 – Joined the Staff at Onipa
2020 – Began receiving certificates of completion for  training in African-centered therapy with BlackTherapyCentral.com
2017 – Experienced a spiritual awakening that was characterized by a new way of thinking; knowing;  being and healing.
2017 – Became a student-member of the Association of Black Psychologists.
2016 – Raised money to help provide clothing to impoverished families and the homeless in Durham, NC.
2015 – Started Ph.D. Program at Fielding Graduate University
2012 – Moved to AZ to work with underserved populations suffering from severe mental illness.
How would you like to start?
At Onipa Dr Mawiyah Kambon, psychologist, uses holistic African-centered therapy and mental health services to heal your mind, body & spirit from emotional challenges (e.g., stress, unwanted behaviors, trauma). This starts with helping you listen to the beat of your DRUM…
Discover your inner voice | Reclaim your power. | Unleash your creativity. | Manifest your purpose.