Onipa Psychological & Consulting Services
COVID-19 UPDATE: COVID-19 has not affected our services. Onipa has offered HIPAA-compliant teletherapy for individuals, couples, families, and groups since 2018. To explore the full range of available services available click here.
DISCOVER YOUR INNER VOICE
RECLAIM YOUR POWER
UNLEASH YOUR CREATIVITY
MANIFEST YOUR DESTINY
FROM STRUGGLE THERE IS PROGRESS
WHAT YOU CREATE TODAY WILL DETERMINE YOUR TOMORROWS
Welcome to Onipa Psychological & Consulting Services
Welcome to Onipa Psychological & Consulting Services. I believe that African-centered therapists have the power to heal our community, restore our ability to self-determine, change our collective destiny, and heal individuals. I'm Dr. Mawiyah Kambon. I believe that my role is bigger than psychology. It is more inline with the role that traditional healers played when we as a people were in our peak in history. My goal is to help you achieve your goals, while helping to heal your mind, body, and spirit.
How would you like to start?
At Onipa Dr Mawiyah Kambon, psychologist, uses holistic African-centered therapy and mental health services to heal your mind, body & spirit from emotional challenges (e.g., stress, unwanted behaviors, trauma). This starts with helping you listen to the beat of your DRUM…
Discover your inner voice
Reclaim your power.
Unleash your creativity.
Manifest your purpose.
About Dr. Mawiyah Kambon

My name is Mawiyah Kambon, Ph.D. I was born in Harlem, New York, raised in Stamford, Connecticut. I moved to the south, North Carolina, after I married and started my family. Though my family has been in the US since slavery, in the 1970s, I began to recognize the importance in reconnecting with our African ancestry as key to mental health.
I am a licensed, clinically trained psychologist and I welcome you to Onipa – A holistic person and family-centered therapy and treatment service. I launched Onipa to restore and balance your Mind, Body and Spirit. Your journey to get here has taken some inner-strength and courage of which you may be unaware.
Onipa is a safe space to express, understand, be understood, and begin to heal and progress. The process starts here. Click here to begin.
FAQs
What are some emotions I may be feeling that therapy may help?

You may feel overwhelmed, agony, anxiety, pain, loneliness, depression, despair, pain, hurt, fear, self-loathing, distrust, panic, sadness, anger, unmotivated, tired, or many other feelings and emotions.
You may also, feel some kind of way, you just can't put your finger on. That's okay. You don't have to wait till you can define it. Get help working through emotions and situations that leave you feeling un-whole.

How long does it take to ``get better`` ?

As a Black woman you are unique. Moreover, your life's experiences are unique. Alongside all that, the situations and circumstances that lead you here are unlike anyone else's experience. Therapy at Onipa allows you to participate in sessions with the right tools to help you get to feeling whole.
Everything starts with creating your plan. This is a unique plan you and Dr. Kambon will create together. Therapy can complete when you have worked through the plan and achieved your goals together. Schedule an appointment today to learn more.

Is it Confidential, Secure, Trustworthy?

Will people know my business? Won't my psychologist tell? These are the two biggest reasons that scare people away from counseling but, trust and confidentiality are the heart of your counseling relationship.
By law therapists cannot reveal that you are a client to another party without your consent.* *(Unless court ordered) Psychologists would permanently lose their license to practice psychology for violation of the confidentiality law.
Beyond that, we have deep trust issues in the Black community. Sometimes these issues are childhood experiences. Sometimes these issues are due to intergenerational trauma. Some are from recent experiences. These feeling are valid. Dr. Mawiyah Kambon's therapeutic method begins with African-centered therapy and counseling founded on trust-building. Our goal is to help you feel confident moving forward together knowing your best interest is at the center of your healing plan.

How is in-office counseling different from teletherapy? Which is best for me?

Office therapy allows you to leave your usual environment and come to a place where you can "think with a clear head."
At Onipa Psychological & Consulting Services our office therapy also gives you a full sensory experience with sights, sounds, aromatherapy and other elements that help you relax.
Similarly, Dr. Kambon can work with you to create your own relaxing space. This way you can enjoy a relaxation space whether you are at home, in your office, or you are traveling.

What is teletherapy?

For the most part, doctors and hospitals it is called telemedicine. Generally, licensed psychologists digital consultations may be called teletherapy or telemental health or telehealth. All things considered, these are all the same service that we call teletherapy. However, whatever of the name, it is a tool you can use to get access to therapy through private, secure HIPAA-compliant phone or video calls here at Onipa Psychological & Consulting Services.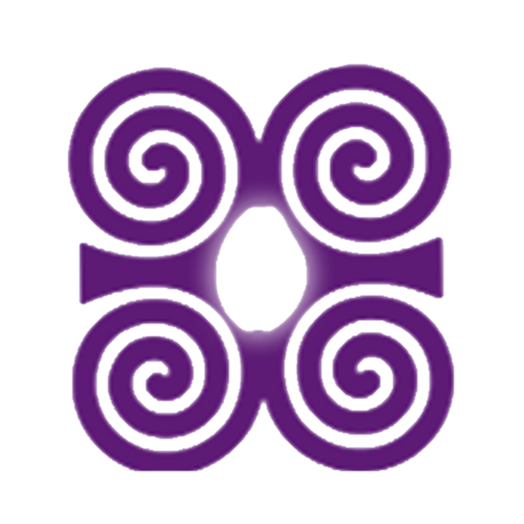 Where are my therapy sessions held?